Buy Home Decor Online | Eco-friendly Shopping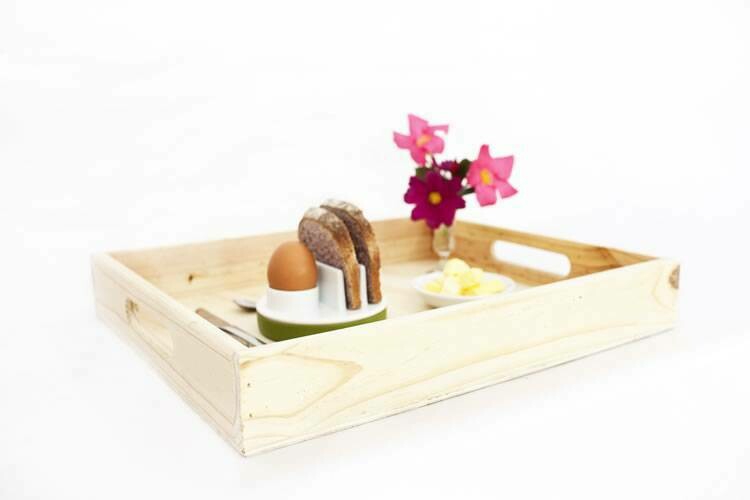 Wooden Serving Tray
SKU 00015
Product Details
---
Simple Wooden Serving Tray
Our simple serving tray is the perfect companion for TV dinners, and as the world is facing a lot more of those courtesy of COVID-19, better get your order in while stocks last!
Why buy?
The serving tray is made from reclaimed wood so you can eat and be eco-friendly at the same time. We only use heat-treated wood which is safe to use in your home.
The cut-out carry handles are unobtrusive and comfortable to use.
The Details:
Serving tray length is 44cm, width is 37cm and height is 7cm.
There are 2 colour options - natural or darkened with an iron acetate dye we make to give an aged look.
We use shellac to give a smooth finish when using the iron acetate.
If you want to clean the tray, you can wipe it down with a soft dry cloth. We don't recommend using any chemical based cleaners.
Handmade in South Africa.
See more of our eco-friendly home decor and furniture or go back to browsing the shop catalogue.
We are always open to custom orders, so if you can't find what you want you are welcome to contact us.
Save this product for later