Buy Home Decor Online | Eco-friendly Shopping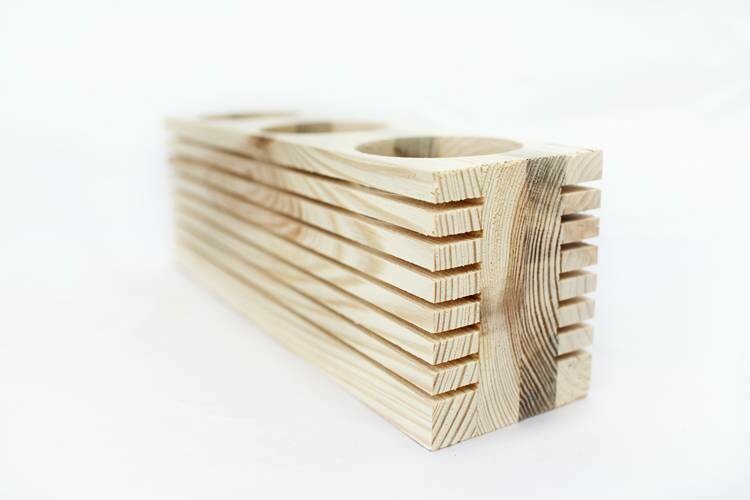 Wooden Candle Holders
SKU 00006
Product Details
---
Exclusive Wooden Candle Holders
Our exclusive tea light candle holders light up any room with an unsual ambience thanks to their unique lateral channels.
Living in South Africa, frequent power cuts are now a reality for the indefinite future, so why not make the most of them to admire the beauty a flame can give to the darkness.
But you don't need power cuts to appreciate their beauty by any stretch. Our candle stands provide insta-atmosphere for any dinner or soirée.
Why buy?
The display stand is made from sustainable reclaimed wood.
The candles are housed in elegant glass displays which sit safely, securely and invisibly within the wood.
Our unconventional design will separate you from the crowd.
The Details:
The stand length is 27cm, the width 8cm and the height 8cm.
Should you spill any wax inside the glass displays, simply remove them from the stand, pour boiling water inside to melt the wax then rinse out and leave to dry.
If you want to clean the stand, you can wipe it down with a soft dry cloth. We don't recommend using any chemical based cleaners.
Handmade in South Africa.
See more of our eco-friendly home decor and furniture or go back to browsing the shop catalogue.
We are always open to custom orders, so if you can't find what you want you are welcome to contact us.
Save this product for later