Buy Home Decor Online | Eco-friendly Shopping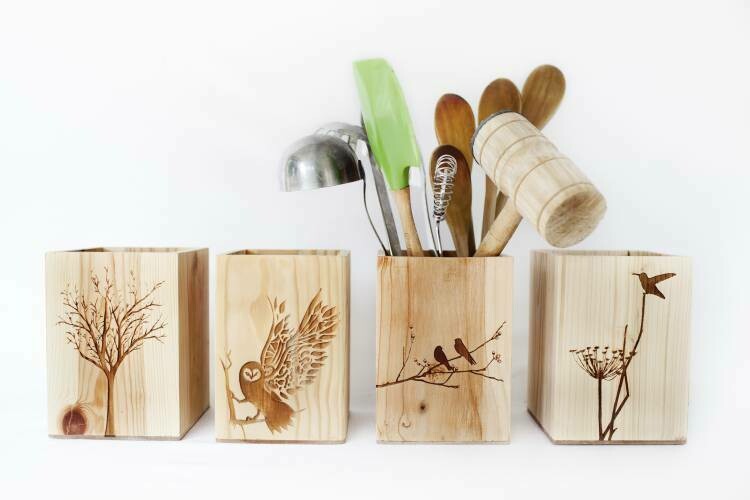 Wooden Boxes
SKU 00005
Product Details
---
Charming Lazer Etched Wooden Boxes
Our charming wooden boxes decorated with lazer etched artwork are the perfect addition to any home, and can serve a variety of purposes.
Need to carry your cutlery to a picnic table, dining table or buffet table? Job done with our delightful yet practical lazer etched boxes. No mess no fuss.
Why stop with the kitchen? Our boxes also make practical office desk tidies and hallway table tidies to store stationery, keys, trinkets and so on.
Why buy?
Our boxes are made from sustainable reclaimed wood.
Our boxes provide sensational decorative storage anywhere in your house.
The boxes suit any decor.
The Details:
There are 4 design options - tree of life, owl, birds on a branch and humming bird on a dandelion
There are 2 sizes - length is 11cm, the width 11cm and the height 15cm or 12.5cm.
The boxes are left in their raw natural beauty.
If you want to clean the box, you can wipe it down with a soft dry cloth. We don't recommend using any chemical based cleaners.
Handmade in South Africa.
See more of our eco-friendly home decor and furniture or go back to browsing the shop catalogue.
We are always open to custom orders, so if you can't find what you want you are welcome to contact us.
Save this product for later