Buy Home Decor Online | Eco-friendly Shopping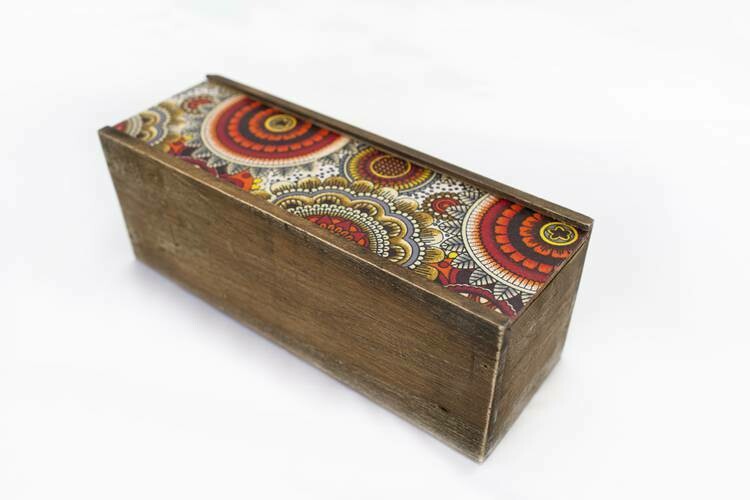 Tea Box
SKU 00003
Product Details
Our special tea box with sliding lid covered with African fabric provides a vibrant and eco-friendly alternative for tea bag storage!
Why buy?
The tea box is made from reclaimed wood, which has been handpicked by us to ensure it's safe for use in your home. The wood we choose has been heat-treated, so you needn't worry about any nasty chemicals being used.
The sliding lid is very easy to open, and the fabric covering has been sealed with with a locally made water-based sealant which is water-resistant.
The wooden tea box is thin in design so it can easily be tucked out of the way, and as it is rectangular it can easily be stacked as well.
The Details:
There are 2 box colour options - natural or stained brown with an environmentally friendly water based stain.
There are 3 fabric colour options - blue, green and orange. Designs vary according to the African fabric available in the marketplace at any given time
The tea box length is 26cm, the width 10cm and the height 9cm.
If you want to clean the box, you can wipe it down with a soft dry cloth. We don't recommend using any chemical based cleaners.
Handmade in South Africa.
See more of our eco-friendly home decor and furniture or go back to browsing the shop catalogue.
We are always open to custom orders, so if you can't find what you want you are welcome to contact us.
Save this product for later