Buy Home Decor Online | Eco-friendly Shopping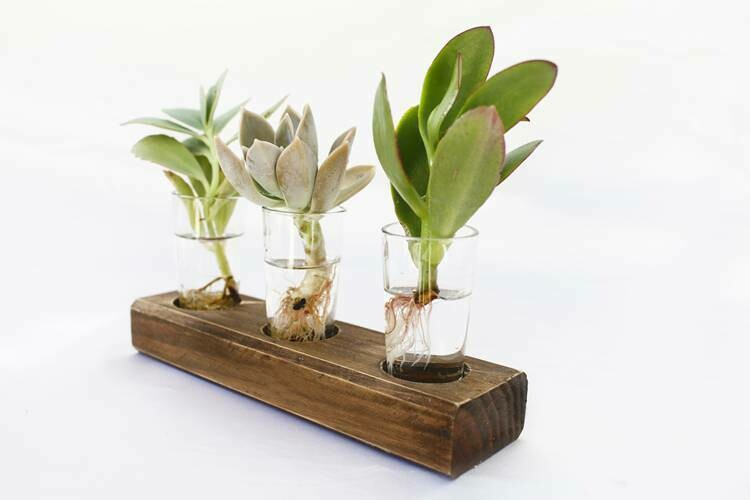 Succulent Display
SKU 00008
Product Details
---
Sensational Succulent Display Gift Set
Our sensational succulent display makes an amazing gift for someone special (or yourself)!
The fusion of glass, wood and plant is a mesmerizing marriage which brings the outside inside to harmonize your home.
Why buy?
The display stand is made from reclaimed wood.
The display is quick and easy to set up, requiring very little input on your part. Read more about plant care.
Our singular stand design is simple but effective and will catch your eye no matter where you are in the room.
Comes with instructions on how to grow your own succulent cuttings.
The Details:
There are 2 stand colour options - natural or stained brown with an environmentally friendly water based stain.
The display stand length is 22cm, the width 6cm and the height 10cm.
When you need to clean the glassware simply take them out of the stand, wash with hot soapy water, rinse out then leave to dry.
If you want to clean the stand, you can wipe it down with a soft dry cloth. We don't recommend using any chemical based cleaners.
Plants not included.
Handmade in South Africa.
See more of our eco-friendly home decor and furniture or go back to browsing the shop catalogue.
We are always open to custom orders, so if you can't find what you want you are welcome to contact us.
Save this product for later