Buy Home Decor Online | Eco-friendly Shopping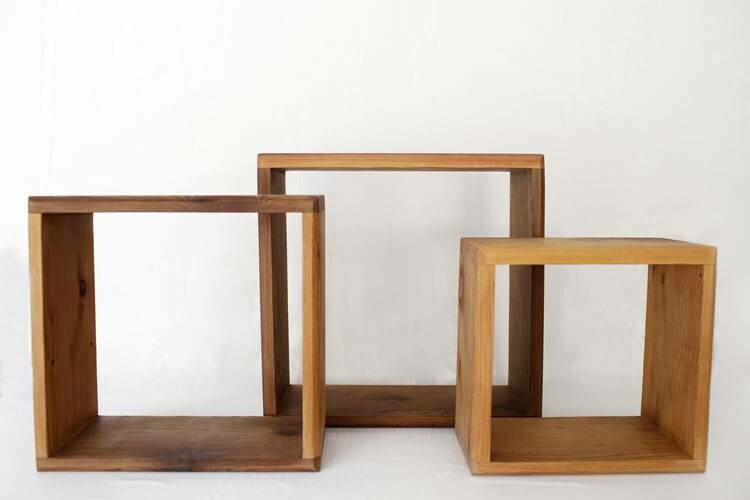 Shadow Box Set
SKU 00013
Product Details
Our legendary shadow box set make maximum use of empty wall space.
Combine form with function, storage with decoration.
Why buy?
The set of 3 shadow boxes are made from reclaimed wood.
We have added keyhole slots to the back of each box to make flush wall mounting possible.
The modular boxes can be arranged in a multitude of ways. The only limit is your imagination.
The Details:
There are 3 boxes in the set.
Large box length is 34cm, width 12cm and height 34cm.
Medium box length is 29cm, width 12cm and height 29cm.
Small box length is 24cm, width 12cm and height 24cm.
There are 2 stand colour options - natural or darkened with an iron acetate dye we make to give an aged look.
We use shellac to give a smooth finish when using the iron acetate.
If you want to clean the boxes, you can wipe them down with a soft dry cloth. We don't recommend using any chemical based cleaners.
Handmade in South Africa.
See more of our eco-friendly home decor and furniture or go back to browsing the shop catalogue.
We are always open to custom orders, so if you can't find what you want you are welcome to contact us.
Save this product for later