Buy Home Decor Online | Eco-friendly Shopping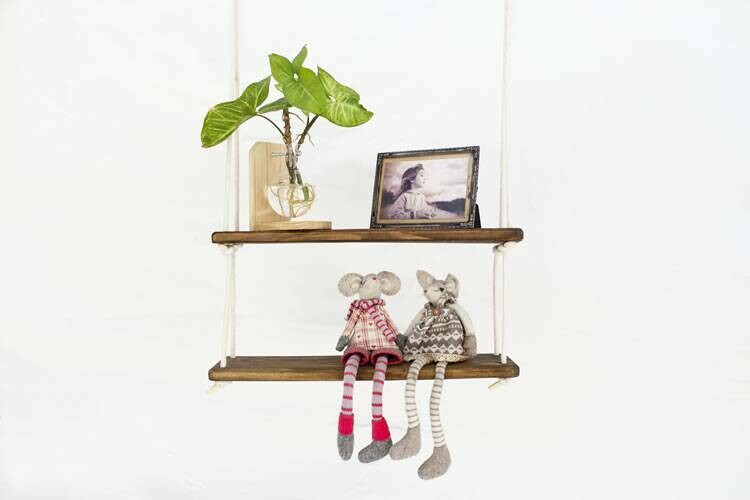 Hanging Shelves
SKU 00019
Product Details
Our charming hanging shelves easily turn your walls into handy storage space and beautiful display space.
Whether you live in a Bel Air mansion or a tiny house, these shelves will come in handy.
Why buy?
The sustainable shelves are made from reclaimed wood.
The breaking strain on the sash cord is 150kg which is more than enough to handle any of your requirements.
The hanging shelves are simple to put up. You can use one or two hooks, and either hang the shelves from the wall or the ceiling.
The Details:
There are 2 stand colour options - natural or stained brown with an environmentally friendly water based stain.
The length is 50cm, the width is 13cm and the height is 2cm.
When you need to clean the shelves you can wipe them down with a soft dry cloth. We don't recommend using any chemical based cleaners.
Handmade in South Africa.
See more of our eco-friendly home decor and furniture or go back to browsing the shop catalogue.
We are always open to custom orders, so if you can't find what you want you are welcome to contact us.
Save this product for later