Buy Home Decor Online | Eco-friendly Shopping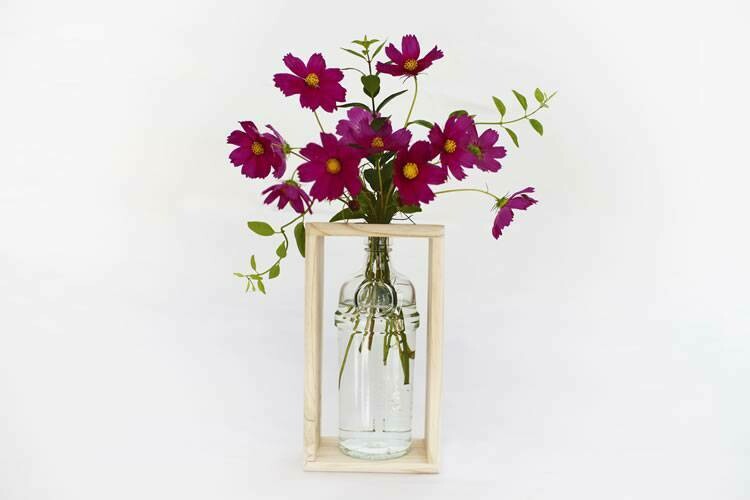 Gin Bottle Vase
SKU 00022
Product Details
---
Alluring Gin Bottle Vase And Stand
Our alluring gin bottle vase with reclaimed wood stand create an eco-friendly accent to any room.
Display flowers in an unusual way, make a conversation piece, and feel good about your contribution to sustainable living.
Why buy?
The Details:
There are 2 bottle colour options - clear or green.
There are 2 stand colour options - natural or darkened with an iron acetate dye we make to give an aged look.
We use shellac to give a smooth finish.
The length is 14cm, the width is 8.5cm and the height is 26cm.
When you need to clean the bottle just take it out of the stand, wash with hot soapy water, then rinse out and leave to dry.
When you need to clean the stand you can wipe them down with a soft dry cloth. We don't recommend using any chemical based cleaners.
Handmade in South Africa.
See more of our eco-friendly home decor and furniture or go back to browsing the shop catalogue.
We are always open to custom orders, so if you can't find what you want you are welcome to contact us.
Save this product for later