Eco-friendly Online Shopping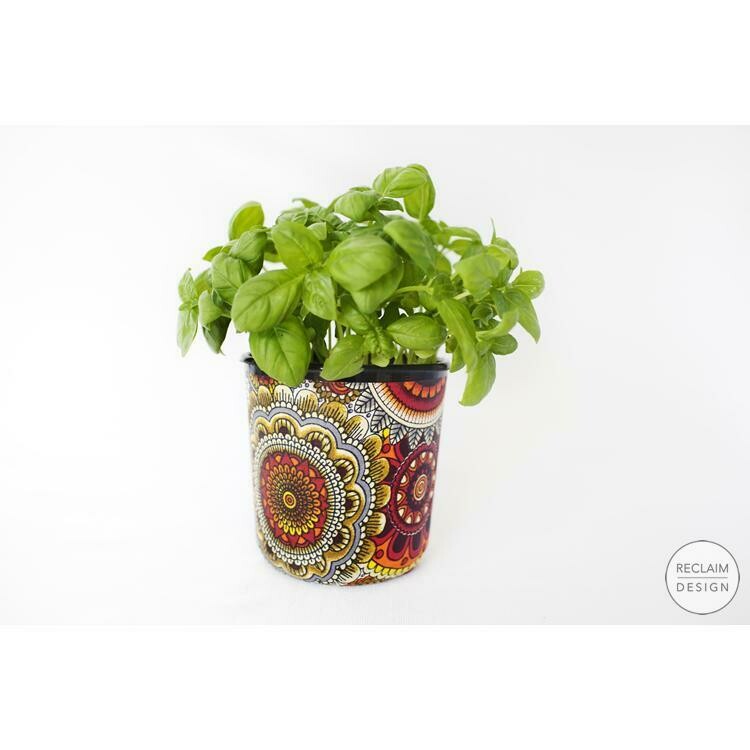 Fabric Pots
SKU 00010
Product Details
---
Spellbinding African Fabric Pots
Our fabric pots are covered with spellbinding African materials which make the union of plant life and home decor an easy fit.
Whether you live in a mansion or a tiny home, there is always a space that can be brightened up with our fabric pot range. Small enough to fit on a windowsill, mantelpiece, alcove or shelf, and vibrant enough to command the focus of any room.
Why buy?
Our fabric pots are made from recycled plastic which we have saved from the landfill and reinvented as a tasteful decor accessory.
Nursery plant pots fit perfectly inside, which makes greening your house an enjoyable, effortless mix and match process.
If over-watered, the excess water will run through the nursery plant pot into the bottom of the fabric pot, which can then be emptied out. As such there are no drainage holes required. Read more about plant care.
Our fabric pots are not limited to houseplant usage. Think out the box (or pot in this case) and use yours to store stationary, toothbrush and toothpaste, cutlery, kitchen utensils, keys... The list is endless.
The Details:
There are 4 fabric colour options - blue, green, orange and purple. Designs vary according to the African fabric available in the marketplace at any given time
The pots are coated with a locally made water-based sealant and are water-resistant.
The fabric pot has a diameter of 11/12cm.
If you want to clean the fabric pot, you can wipe it down with a soft dry cloth. We don't recommend using any chemical based cleaners.
Plants not included.
Handmade in Portugal.
See more of our eco-friendly home decor and furniture or go back to browsing the shop catalogue.
We are always open to custom orders, so if you can't find what you want you are welcome to contact us.
Save this product for later