Buy Home Decor Online | Eco-friendly Shopping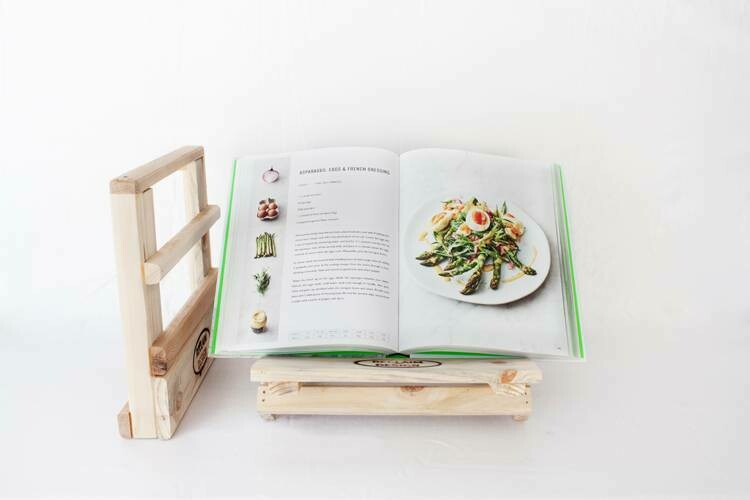 Cookbook Stand
SKU 00018
Product Details
---
Ingenious Flat Pack Cookbook Stand
Our ingenious flat pack cookbook stand folds away for easy storage and helps display your recipes clearly whilst cooking without getting the pages dirty!
Why buy?
The cookbook stand is made from reclaimed wood.
The stand folds away to a fraction of the size.
Holds a wide variety of recipe book sizes.
The Details:
The stand length is 28cm, width is 6cm and height is 27cm.
If you want to clean the stand, you can wipe it down with a soft dry cloth. We don't recommend using any chemical based cleaners.
Handmade in South Africa.
See more of our eco-friendly home decor and furniture or go back to browsing the shop catalogue.
We are always open to custom orders, so if you can't find what you want you are welcome to contact us.
Save this product for later