Buy Home Decor Online | Eco-friendly Shopping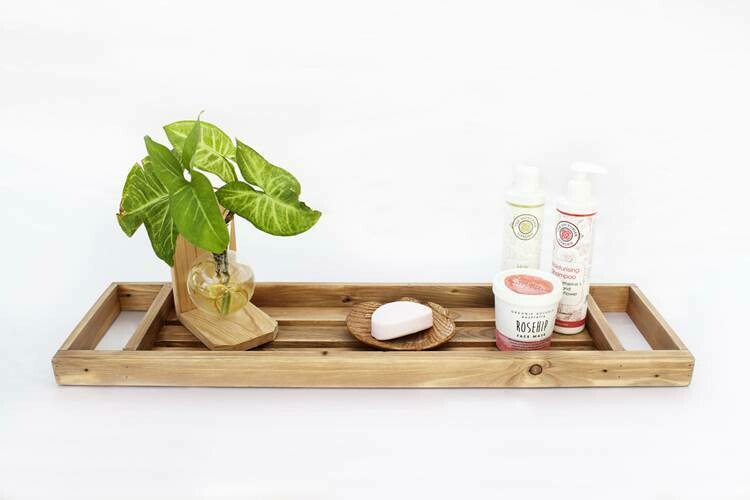 Bath Tray
SKU 00017
Product Details
Our bold bath tray allows for storage of toiletries or a cup of tea whilst you're having a soak. We don't recommend using electrical items in the bath. Might seem like a great idea to watch Netflix in the bath on your brand new iPad, but would rapidly seem less so if you were to knock the shelf or adjust the screen with wet fingers...
Why buy?
The bath tray is made from reclaimed wood.
The design is sleek and fits standard bath size of 70cm wide.
The Details:
Bath tray length is 70cm, width is 20cm and height is 4cm.
There are 2 colour options - natural or darkened with an iron acetate dye we make to give an aged look.
We use polywax to provide the tray with water-resistance.
If you want to clean the tray, you can wipe it down with a soft dry cloth. We don't recommend using any chemical based cleaners.
Handmade in South Africa.
See more of our eco-friendly home decor and furniture or go back to browsing the shop catalogue.
We are always open to custom orders, so if you can't find what you want you are welcome to contact us.
Save this product for later